Agosto 12, 2014
Urbanos Unplugged: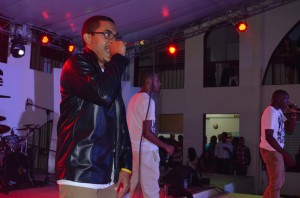 Urbanos unplugged is one of the urban music events that the Dominican Republic have been waiting since part of the society claimed this type of music must be prohibited cause of the indecent content of it.
This show will take place at the Hard Rock Café Santo Domingo, on October 13th, 2014, being the opportunity for urban music interpreters to show that they wouldn't let this style die. Some of the artist said that they will show an excellent perform, with decent music, great letters and awesome sounds, so everybody can see that their music will still alive 'till Dominicans and the rest of the fans decide it.
The event will start at 8:00 pm until the audience want it, with artist like La Materialista; Dkano; Shellow Shaq; MeliMel; Niko; El Poeta Callejero; Mozart la Para; Villano San; zawezo and others.
The price per ticket is RD$600.00 and people can buy it at the Hard Rock Café Santo Domingo or though the web side UEPA.com.
"The night urban music will answer to the haters" "Don't let lo Urbano die" "Support the movement" "The people for the people""Until Dominicans want us" are some of the phrases the interpreters use to describe this event.
Don't misses it and help this style stay alive.