December 07, 2014
Cameron Diaz on Singing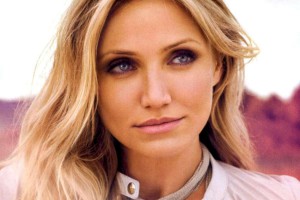 Cameron Diaz says she can act like a "pretty good" singer.
The 42-year-old actress, who is in a relationship with musician Benji Madden and previously dated Justin Timberlake, wasn't worried about starring in the upcoming film adaptation of the musical 'Annie' and claims she deliberately sang out of tune in 'My Best Friend's Wedding' in 1997.
Discussing her infamous karaoke performance of 'I Just Don't Know What To Do With Myself' in the romantic comedy alongside Julia Roberts, she said: "Yeah, you know. They're two extremes. You don't really sing that bad if you can't sing at all. You know what I'm saying? It's called acting.
"That [role] is me acting like I can sing really bad and this ['Annie'] is me acting like I can sing pretty good. The truth lies somewhere in between that spectrum."
Meanwhile, Cameron relished the opportunity to take on the role of nasty Orphanage supervisor Miss Hannigan in the new movie and gave the character a modern twist.
She told 'Good Morning America': "For me, the original Miss Hannigan took place in a time where women weren't validated if they weren't married. If they didn't get married they failed.
"In today's culture, we are so focused on celebrity and this Miss Hannigan doesn't feel validated or that she's worthy of love because she lost her chance at stardom.
"She treats the kids the same way she treats herself and until she learns how to love herself, she can't become who she truly is."