September 16, 2014
Carlos Vives is About to Shake Up Colombia in a Big Way
The singer is expecting to play for more than 200,000 fans during his five city Colombia Tour.
Carlos Vives turned his life around in less than a year. He spent two years without a label and he hadn't released an album in a decade. The world class singer performed with Sony Music in 2013 and turned his carrier around, landing on No. 1 on Billboard's Latin Albums chart and won three Latin Grammys.
Vives performances are famous for making the crowd dance, cry and fall in love with his songs. It's really amazing to see the passion he puts into each word. His fans have been waiting for Carlos  to take the leap into the big music industry and perform around the globe.
The singer said that he has been eager to launch an amazing tour in all the big cities of Colombia. He is very much in love with this country. He's also planning a few U.S. dates in the fall to reach all of his fans. He's just one of those singers that needs to feel close to his fans, wherever they may be.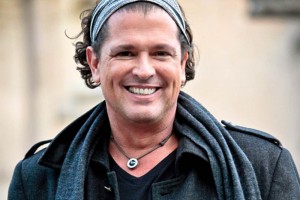 His amazing tour is already underway. His tour kicked off in Villavicencio in September, where Vives played his top hit songs for more than 13,000 spectators. In Bogota he was expected by 45,000 fans and he claims it has been his biggest audience to date. His tour goes all the throughout September in the cities of Medellin, Barranquilla and ending in his hometown of Santa Marta on September 27.
Part of the sales will be donated to the foundation Camino de Identidad to help native communities from Colombia's Atlantic coast.
This well-rounded artist will continue giving amazing performances from now on with the support of his new management. Hope you're as excited as I am.