December 01, 2014
Demi Lovato Listed her House for the Fourth Time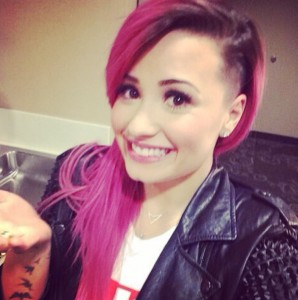 Demi Lovato has listed her $2.225 million house for a fourth time.
The 22-year-old singer has put her Toluca Lake home back on the market after previously listing the six-bedroom abode for $2.199 million in July before taking it back off the market after just two days, according to TMZ.
Demi previously purchased the property for $1.53 million in 2011 but departed in 2012.
The 'Heart Attack' hitmaker's latest move has sparked speculation she is keen to distance herself from her former friend Miley Cyrus as the 22-year-old star also lives nearby.
This comes after Demi - who is dating Wilmer Valderrama - admitted she cannot see herself hanging out with Miley much in the future because the pair having nothing in common anymore.
She said: "We're like ... we're acquaintances.
"It's life, and people change, and, you know, I don't have anything in common with her anymore, and I wish her all the best."
The brunette beauty previously admitted the pair used to get involved in "brutal" brawls with each other when they were good friends.
Speaking in 2012, she explained: "Miley Cyrus and I are strong headed. When we fight it's brutal and we're like, 'We're never going to be friends again!' Then two days later, were like, 'I love you and I miss you!'
"Both [Miley and Selena] will never leave my life no matter what happens, because we've been through so much together."