August 28, 2014
Enrique Iglesias' Releases Steamy New Album, "Sex and Love"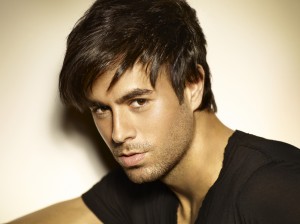 The highly talented Spanish artist Enrique Iglesias has released a bilingual album called "Sex and Love," one of the most anticipated albums of the year. It was released on March 14, 2014 by Republic Records. It comes with numerous hot singles in English and in Spanish. The pop goddess Kylie Minogue confirmed her collaboration in this sizzling new album. Their song is called "Beautiful," one their fans have been eagerly waiting for. The hit single was exclusively premiered on BBC Radio.
Iglesias wrote this ballad a year ago, but he eventually decided to send it to Kylie to see if she liked it. The song is also included in Kylie's upcoming album "Kiss Me Once." They're hoping that fans will love it as much as they do.
"Bailando," is another steamy new single that Enrique recorded in English, Spanish and Portuguese with the help of talented singers like Sean Paul, Mickael Carreira, Luan Santana, Descemer Bueno and the Cuban reggaeton group, Gente de Zona. No wonder why this song is circling the globe and playing on every music station. It's also the current song of the Spanish TV show "Sálvame Diario."
The official music video for the original version of "Bailando" was premiered on April 11, 2014, with the other versions being released the following months. Enrique explained why he called this album "Sex and Love," saying it's something that everybody can relate to no matter what race, nationality, or religion you are. He also said it was the first thing that came to his mind when he heard the whole body of work (though considering Enrique's reputation, it's probably the only thing on his mind). He described his album as fun and sexual.