April 03, 2014
Latin Music Invasion!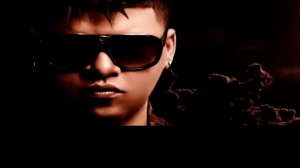 The geography of Latin music is changing, and that's a good thing. It's good for the Latin music industry in particular, it's good for the American music industry in general, and it's a huge win for ears everywhere. To get a feel for how and why it's changing, it's important to take (very quick!) look at geography.
I know what you're thinking, and I'll keep this fun and entertaining. Where Latin immigration is concerned, there a trio of "obvious avenues" for paths into the country, and not surprisingly, you find the highest concentration of Latinos in those areas (Florida, the border states with Mexico, and New York, by way of Ellis Island). What's interesting though, is that once our newly arrived citizens enter the country, they don't tend to stay in one place, and since we had a census recently, we have a pretty good idea of where these folks live. You can see that data, graphically, on a series of maps found here: http://www.census.gov/dataviz/visualizations/072/ (links to the other maps in the series are at the bottom of the page, below the map that comes up).
This goes a long ways toward explaining why Latin music is taking hold all across America, and why it's increasingly setting the US music charts on fire. But population spread doesn't explain all of it. After all, Latin Americans are a fast growing, but still tiny minority in a country with more than 320 million people. For the rest, we have to look at the music itself, and what we find is truly exciting.
Over the last twenty years, the number of acts that either have Latin roots or have wholeheartedly embraced the culture and its music have exploded. On today's American music scene, you might be surprised at just how many performers there are who have Latin roots. Of course, the big names you already know. These are legendary performers from Carolos Santana to Gloria Estefan and Jennifer Lopez, but these aside, you've got hugely successful crossover artists like Shakira making big waves in the US music scene, and you can expect to see more of that in decades to come, not less.
And the proof? Well, the proof is in the pudding, as they say. Recently, in the heart of middle America and old school rock 'n roll, a small alternative radio station got bought out and re-branded La Mega. All Spanish, all the time in Cleveland, Ohio. Imagine that. Latin music is here to stay, and its influences will reverberate throughout the whole of the American music scene for many years to come.