March 26, 2015
Ne-Yo wants to work with Adele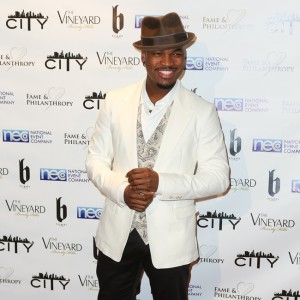 Ne-Yo wants to work with Adele and Sam Smith.
The 'Let Me Love You' hitmaker has revealed he is keen to get into the studio with the multi-Grammy Award winners because he is such a fan of their powerful voices.
He revealed: "[I'm] loving what's going on with Sam Smith right now.
"[I'm] waiting for Adele to come back. I heard she's about to get into the studio. I'd love to get in and do some stuff with her."
The 35-year-old singer and producer - who recently released his new album 'Non-Fiction' - has previously worked with artists including Beyonce, Rihanna and Celine Dion, but explained he prefers British acts because they are more focused on the "artistry" of the music, as opposed to stories surrounding their personal lives.
He continued: "It seems like over there the focus is on the music and the artistry.
"Whereas [in America] we kind of get caught up more a little bit in the controversy, the scandal, the back story, the imaging and all of that."
However, the crooner revealed he is going to continue working with Pitbull - with whom he created the hits 'Give Me Everything' and 'Time of Our Lives' - because "it just works".
He told ETOnline: "It's me and Pit's second time working together and definitely not our last.
"I don't know, maybe it's our appreciation for suits but for whatever reason it just works."