November 06, 2014
Pitbull the next James Bond?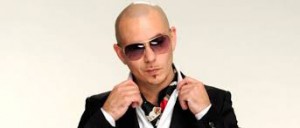 There are rumors that the producers of the famous James Bond movies are looking to change it up a bit. This gossip emerged on August 2014 but, could Pitbull really be considered to play the new James Bond? Huh?
Sources claim that Pitbull has always wanted to play James Bond. With the shocking news that Daniel Craig may well be out as 007 might give the singer a real shot at achieving his dream. Rumor has it that there are many artists bringing their A-game, wondering what they could bring to the role. But Pitbull has been a rising star in Hollywood lately and his commercial appeal is growing. Some fans are saying that this would give the James Bond character a rotating identity and saying that if M can be a woman, then James Bond can be also a 33 year old American.
The internet is in a frenzy. Can the rumors be true? Social media is flooded with posts. Even a Facebook page was launched on Friday called "We Want Pitbull for James Bond."
Fans are debating the subject and demanding that Hollywood clarify the rumor. Is this just another one of those false claims to print on the tabloids, or could this be true? The crazy rumor really is reaching another level.
Pitbull might be wondering if this is in fact a good idea. Maybe his team will shortly be announcing some exiting news about the singers next step in his successful career. After all, the fans have definitely demonstrated their loyalty to Pitbull's decisions and have mention all of his qualities for future movie projects.