September 11, 2014
Plan B New Album - Love and Sex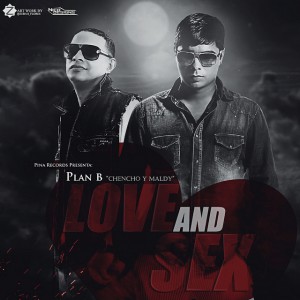 Love & Sex is a new album by Plan B on the Sony Music label that was released on September 9, 2014. The Puerto Rican duo of Orlando Javier Valle Vega (aka Chencho) and Edwin Vázquez Vega (aka Maldy) released their first album in 2002 and it was entitled El Mundo Del Plan B: Los Que La Montan.
Plan B recorded their new hot Love & Sex album at La Society Studio. Songs on the album include the title song, which is track 16. Tracks one thru 15 include Fronteo, Choca, Pa'l Piso, Fanatica Sensual, El Matadero, No Quiero Que Te Vayas, Mi Vecinita, Juegas Con Mi Mente, Donde Los Consigo?, Soy y Sere, Conquetea, Zapatito Roto, Dame una noche, Candy, and Satiro. This newly released reggaeton album has been well received by fans and critics alike, who said that they loved it right off the bat. Reviews have said that it could definitely become a "classic".
Plan B has several tour dates coming up, too. They include September 13 at El Port Vell de 1714 en Golondrina in Barcelona, September 14 at Primer Aniversario de PlanB en Meet Up!Barcelona, and in the U.S. on September 27 at Stage Door Tour in New York City.