August 04, 2014
Prince Royce Releases Soy El Mismo From The Album Of The Same Name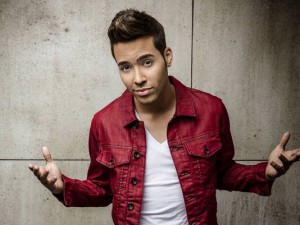 The popular Bronx based R&B, Latin singer songwriter Prince Royce has just released his new song, that is getting rave reviews from across the music scene. It is called Soy El Mismo.
The catchy song has become extremely popular among those who enjoy listening to Spanish language R&B music. On YouTube alone, the song has racked up a massive 4.2 million views in just a few months. That is a large figure for this kind of music.
The song is from Prince Royce's 2013 album, that shares a name with the song, Soy El Mismo. It is the title track from that album. The album was a chart success, it hit number one on the Billboard Top Latin Albums, as well as number 14 on the overall Billboard 100. It was also number one on the Billboard Tropical Albums chart. This shows how popular it was in the United States. It has sold over 60,000 copies in the US.
The album was also popular in Mexico, hitting number four on the Mexican chart. Showing that Prince Royce has international appeal.
In their review of the album, about.com said of the track 'Soy El Mismo', that it was one of the best tracks on the album, and that it was one of the more mature tracks that Prince Royce has ever released. They said that it was definitely a romantic ballad, and that they thought it was one of his best songs.