August 15, 2014
Scandal between Paulina Rubio and Her Ex Reach New Levels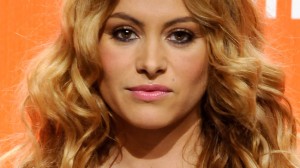 The scandal between Paulina Rubio and ex husband Nicolas Colate Vallejo Nagera has reached a new level. It seems that the Latin singer has aggression problems!
The nanny of Andrea Nicolas, Paulina's son, confessed in a Miami court that Paulina has some serious aggression problems. She says she witnessed the singer verbally and physically assault her then husband Nicolas Colate. Apparently this always happened in front of their child, Andrea. She also requested a psychological exam for the child as well as Colate.
The nanny went voluntarily to court to testify against the singer about the yelling and threats that she made to her ex partner. She continued saying that their son was always present during the parents' fights and claimed that was why the child is psychologically traumatized. Ivette Ramirez mentioned an incident when Paulina tried to kick Colate out, and when she couldn't, she kicked her son's toys and threatened Colate that she would make his family pay for everything that he had done to her! Seriously? Ivette ensures that Colate was always reacting calmly to the singers aggressions.
José María Torre, an ex boyfriend that was with the talented singer for a year, spoke about these accusations against Paulina. He commented that Paulina was a very smart person and that the two had fun times. Torre went on to say that he is convinced that it is important for the couple to avoid violence and that if it came to that, then it was fundamental to end the relationship. He assures that he maintains a good relationship with Susana Dosamantes, Paulina's mother.
The 43-year-old's family, Susana and Enrique Rubio, will have to testify about the case since they claim that Colate physically assaulted the singer.