Shakira's Latest Album "Shakira" Comes Out Blazing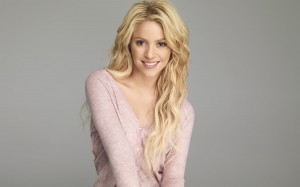 Shakira has launched her 10th studio album named "Shakira" on March 21, 2014 with RCA Records. The Latin singer has made eight albums, this being the first in English. The hot new album was expected to be released in 2012, but got delayed due to Shakira's pregnancy.
Shakira just signed with Epic's sister label RCA Records who was involved in the making of this album. She explained that her latest material has a diverse musical style, combining a delicious mix of with reggae, rock and country elements.
The album's lyrics were inspired by motherhood— the period that the new mommy is going through. She wrote songs about romantic relationships and finding personal happiness. "Shakira" was written with the help of Nasri and Adam Messinger.
The new album though, has many critics. Many think Shakira is trying to make her sound more American. But despite the controversy, it did well on the charts, reaching the number two spot on the US Billboard 200. The first week sales were rather good, managing to sell 84,000 copies, although this was Shakira's lowest first week sales figure for an English album.
The artist's first album single was an undisputed hit, a duet with the always racy Rihanna. The song "Can't Remember to Forget You" made it to the top ten in Spain, France, Germany and Switzerland. The song's music video was the topic of every major publication and across every social media channel. Some were even saying Shakira's new video should be banned from teens because it set a bad example to her young fans. The video was actually banned in many countries, but undeterred, Shakira came out saying that the video was supposed to be sensual in line with the lyrics.