RSVP Here for the
Latin Billboards Week Pre-Party
RSVP here for the Billboard Latin Music Awards Pre-Party sponsored by Cinq Music, VidaPrimo, Mr. 305 and IVY. Please complete the following required fields and click SUBMIT to reserve your spot. Only the first 800 guests are guaranteed to gain entrance to this once-in-a-lifetime experience!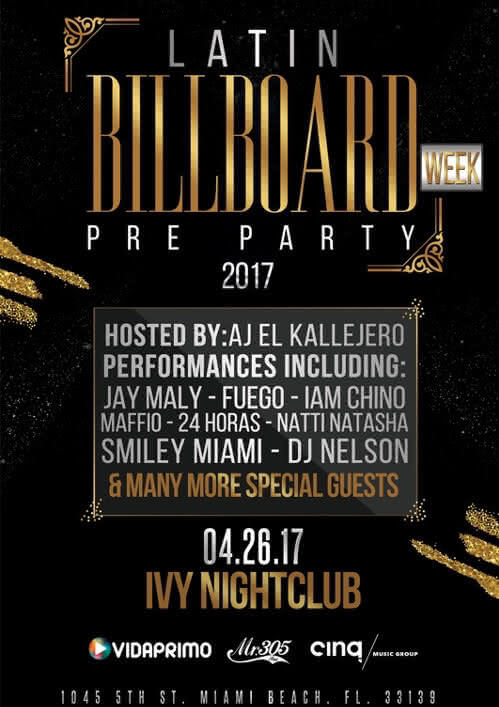 El concurso ha terminado
Por favor, vuelva a esta página
para saber quién ganó!
After 10 seconds You will be redirecting to Vida Primo Main page.